Industry
Retail and
Consumer Industry
Need for Immersive Technologies In The
Retail Industry
Novac Immerz creates retail experiences for brands using immersive technologies through stellar omnichannel experiences to attract and retain customers. Unite your physical and digital customer experience, and visualize your online and offline products to encourage repeat customer visits with innovative loyalty programs.
Why choose Metaverse For
Retail?
Augment your retail business in an immersive environment that orchestrates engaging customer experiences, breeds loyalty, and boosts the virtual in-store experience.
Virtual Try-on
Using Immersive technologies like AR and VR, retailers can power up their businesses by imparting virtual fittings, furniture, and pop-up product catalog for buyers to get a sense of how a particular product fits or looks in their real-world environment.
Safety Management
Employees must be aware of safety procedures and workplace hazards to stay extra vigilant while encountering safety issues in the real world. By imparting our immersive workforce training, enterprises can train employees on handling various emergency situations like fire accidents, robbery, natural hazards, and many more.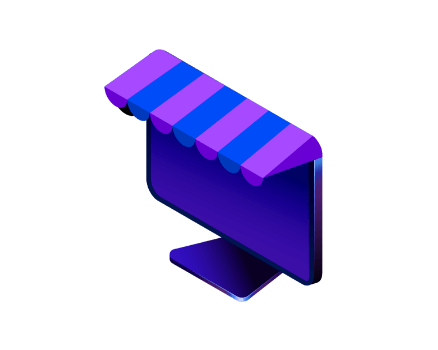 Store Virtualization
With an immersive environment, retailers can build a virtual twin of their store environment by creating an interactive scenario for employees to explore the decision-making process and influence the customer experience in the real and virtual worlds.
Drive Sales
Increase your conversion rates through product visualization and build consumer confidence in your brand, thereby focusing on the point of impact in the immersive environment
Build Loyalty
Drive return visits with impact retail campaigns through walk-in experiences, digital rewards, schemes, curated NFTs, and collectibles that can strengthen the emotional connection to your brand.
Benefits Of Integrating
Metaverse
Measurable Insights
As every user action is recorded using immersive technologies, it is easier to access the insights and the assessments to drive measurable outcomes and enhance business processes.
Enhanced Engagement
A fully interactive, immersive platform experience allows employees to train in a safe environment, reinforcing the correct behavior pattern and knowledge retention for production scenarios.
Scalable Distribution
Since the metaverse is cloud-based and hardware agnostic, it is easier to support across devices and applications and run it several times.
Comprehensive Security
The immersive platform offers enterprise-grade security, complete with controlled user access and single sign-on support.
Ready to Transform Your Retail Business?
Fill out the form, and we'll be in touch with you as soon as possible. Our team is happy to answer all your queries.
Simply fill out the form, and we'll be in touch.